CLEAT assisting Travis County in effort to improve pay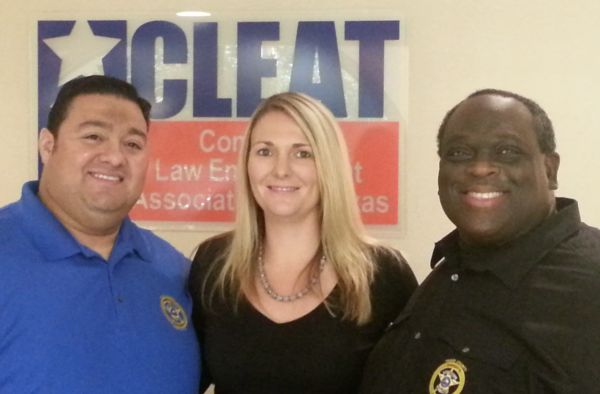 CLEAT Staff Attorney Nadia Stewart, center, with Domingo Botello, VP Travis County Sheriff Officers Association, and James Hodge, association President.
CLEAT has been working with the Travis County Sheriff's Association and had meetings with administration to address some significant issues as the county goes through the budget process for next year.
The Association has been attending the budget meetings to address the baseline number of paid Certified Peace Officers positions and to fix the Peace Officers Pay Scale.
They have not had a step increase since 2010 and that has caused a compression of salaries.
They have worked together to modify the recently implemented qualification policy that had severe consequences.
More Information:
Commissioners Court Approves 1 Step