IAFF Headlines
Current news directly from IAFF locals, councils, and state/province associations in the US and Canada.
Montpelier FD Job Opening
07/26/16 - Professional Fire Fighters of Vermont
Hot Car Safety
07/26/16 - IAFF Local 902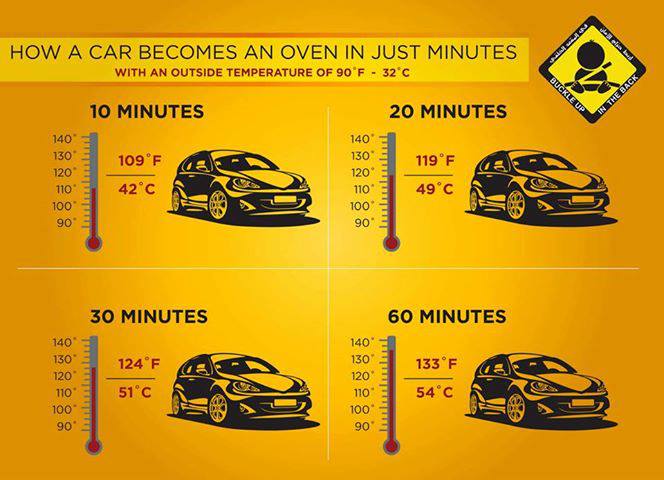 Heatstroke is one of the leading causes of death among children. Unfortunately, even great parents can forget a child in the back seat. Other risk factors include caregivers who aren't used to driving kids or whose routine suddenly changes.
FIREFIGHTER OLYMPICS SOCCER 2016
07/26/16 - Richardson Fire Fighters Association
in their 1st year to play in the Olympics, The Richardson Firefighters won Bronze in the 2016 Firefighter Olympics in Conroe.
FIREFIGHTER OLYMPICS SOFTBALL 2016
07/26/16 - Richardson Fire Fighters Association
Endorsements
07/26/16 - IAFF Local 2819
Brothers and sisters, with primary election ballots hitting mailboxes statewide I write to remind you that representatives from WSCFF local affiliates convened in Vancouver in June and voted to endorse the following federal and statewide candidates. Before the 77th Annual WSCFF Convention, your legislative team and District Representatives thoroughly vetted these candidates.
BBQ
07/26/16 - IAFF Local 3
INVITATION "Billy Pine Friefighter Family BBQ" Where: Pueblo Reservoir- Big Lizard Pavilion near North Shore Marina. When: Saturday, Aug 6th (A-Shift) Time: 11am- ??? Sponsored by IAFF Local#3 and the Fire Explorer Post #343. Food and drinks provided along with many fun activities for the whole family. Hope to see you there.
Save the Date
07/26/16 - Professional Firefighters of Maine
Politics
07/26/16 - IAFF 1826
The Charleston 9
07/26/16 - PFFA
Ladies and Gentlemen, The City of Alexandria and the Alexandria Fire Department is honored to be hosting Dr. David Griffin on August 11 -13th.  Dr. Griffin is a Captain with the Charleston Fire Department in Charleston, South Carolina.  Dr.
Female Fire and EMS Forum
07/25/16 - IAFF Local 21
Female Fire and EMS Forum: The City of Saint Paul is hosting a Female Fire and EMS Forum on August 10, 2016 from 6:00pm-8:30pm at the Saint Paul Fire Training Center located at 1683 Energy Park Drive in Saint Paul. If you are interested in a career in the fire service, please come and have all your questions answered.
VOLUNTEERS REQUESTED
07/25/16 - Cambridge Fire Fighters
HI all, I wanted to reach out because here at Leland's campaign we're beginning to prepare for GOTV and I wanted to reach out to you and your members now and periodically leading up to GOTV to see if anyone is interested in helping the campaign get out the vote in the first week of September.
Featured Affiliated UPFFA Local - July 2016
07/25/16 - UPFFA
Uniformed Professional Fire Fighters Association of Connecticut Each month we will feature the Web Site of an affiliated local of the UPFFA and ask that you take a moment to visit the site listed below: Featured Web Site for July 2016: New London Fire Fighters, Local 1522, IAFF http://www.newlondonfirefightersunion.
Local 876 70th Anniversary
07/25/16 - IAFF 3711
We have been invited to Local 876's 70th Anniversary party on August 7th. Please see the attched flyer for info.
Local 3711 BBQ
07/25/16 - IAFF 3711
Our Local 3711 BBQ will be on Saturday August 13th on Long Lake begining at 1300. Bring the whole family for some burgers, hotdogs and drinks.
L30 NOTIFICATION
07/25/16 - Cambridge Fire Fighters
ATTENTION RETIREES For those of you who still visit our website, the Member Log-In has been updated to active members only. The only reason behind this change is for easier utilization of new "Member Resources" notifications & features on the website and upcoming mobile app. The majority of the content will continue to be available wihout a password.
2016 Annual Picnic
07/25/16 - IAFF Local 42
IRS Form 1095-C
07/25/16 - Palm Beach County Fire Fighters Employee Benefits Fund
March 2015 Last week we mailed out the Form 1095-C for all Employees enrolled in the Benefits Fund in 2015. This form was an IRS requirement for all employers with more than 50 employees and is a direct result of the Affordable Health Care Act. The form is you and your dependents proof of health insurance for your 2015 tax return.
MSCFF Working for Senator Blunt
07/24/16 - Missouri State Council of Fire Fighters
Overdose Prevention Trainings at Boston Firehouses
07/24/16 - Boston Fire Fighters
Dear Community Partners, Mayor Martin J. Walsh, Boston Fire Commissioner Joseph E. Finn, and Mayor's Office of Recovery Services Director Jennifer Tracey invite you to community overdose prevention trainings hosted in neighborhood Boston firehouses. Please see a flyer attached.
City Council Special Meeting - City Manager Appointment Statement
07/22/16 - Medford Firefighters Local 1431
The Local has been present at many of the Council Study Sessions over the last one plus year as the City Council and Mayor complete a national search for a new City Manager. On Thursday, July 22, 2016 the Council voted 5 - 3 to appoint one of the top three candidates (Rob Patridge). This then moved to a second reading which was conducted today.
Rates of PTSD in Fire Fighters
07/22/16 - Albuquerque Area Fire Fighters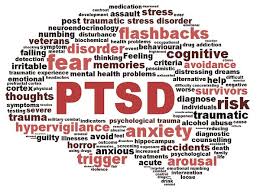 Rates of PTSD in firefighters may be heightened more so than in other professions. See, many people will experience a potentially traumatic event at some point in their life. But just because you have experienced a traumatic event does not mean that you will definitely go on to develop PTSD.
August 2nd Voting Information
07/22/16 - IAFF Local 1164
Voting Information For Livonia Residence click link below https://www.ci.livonia.mi.us/Departments/CityClerksOffice/VoteLivonia.
Thank you to long time supporter Scotiabank
07/22/16 - IAFF 323
July, 2016 - Many thanks to Scotiabank for their recent $15,000 donation to the Burnaby Firefighters Charitable Society. Scotiabank is a pillar of support to our Charitable Society, helping us give back to our community with highly-valued sponsorships.
Convention Resolutions
07/22/16 - IAFF Local 51
Good Afternoon L51, Attached are the 2016 IAFF Convention resolutions as submitted.  They have NOT been properly formatted.  They are in their original form and may not contain all of the co-sponsors.  If we get cleaner copies before our July 12th caucus I will try and update you.  We will thoroughly discuss each one at our caucus.
Please allow 3-4 weeks for all online orders
07/21/16 - Foxborough Professional Fire Fighters
PLEASE ALLOW 3-4 WEEKS PROCESSING FOR ALL ONLINE ORDERS. THEY ARE FILLED AND SHIPPED ON A VOLUNTEER BASIS BETWEEN DAY TO DAY OPERATIONS AT THE FIRE STATION.   THANK YOU FOR YOUR CONTINUED SUPPORT.
2016 EMS Open House
07/21/16 - Cunningham Fire Fighters
June 4, 2016 – The Cunningham Fire Protection District held their annual Open House at Station 63 on Saturday. The public came out to meet with firefighters, tour the apparatus and enjoy sandwiches from Firehouse Subs.
Residential Structure Fire
07/21/16 - Cunningham Fire Fighters
May 28, 2016 – At 14:35 Cunningham and South Metro Firefighters were dispatched to a reported residential structure fire at 18655 East Progress Place. The 911 caller reported a fire in the garage that they were trying to extinguish. First arriving Engine 62 sized up a small, one story, single family dwelling with smoke showing from the garage.
PFFV Fire Fighters Endorse Matt Dunne for Governor
07/21/16 - Professional Fire Fighters of Vermont
O On Monday July 18th the PFFV announced their enforsement of Matt Dunne for Governor of Vermont. Matt is a proven leader who knows the challenges that face our members, and the understands the challenges that face Vermont. He has stood with firefighters on bills that protect our health and well being, and supports issues important to labor.
L-856 MDA A. Michael Mullane Night at the Fisher Cats
07/21/16 - Professional Fire Fighters of New Hampshire
Local 1826 Gathering
07/21/16 - IAFF 1826
To all Local 1826 Members, Please join your fellow Brothers and Sisters for a gathering at Twin Peaks, 16411 Corporate Commerce Way, Fort Myers, Fl. 33913. 239-245-9559.
Voter Registration and Vote By Mail Information
07/21/16 - IAFF 1826
Coffee time
07/20/16 - IAFF Local F283
Thank you to all who came out for coffee and breakfast at McNamara's pub. It was great to see everyone and be able to catch up. Our next breakfast will be happening soon. Different venue and different work group numbers.
No Union Meeting Tomorrow
07/20/16 - Aurora Fire Fighters
Good moring all, Sorry for the confusion. There will be no General Membership tomorrow 7/21. An email went out a couple days ago informing the membership we were moving the General Membership meeting to yesterday 7/19. We were only given short notice of a negotiations meeting that takes place tomorrow.
Updating Website
07/19/16 - Arlington Fire Fighters
Please bare with us as we work on some updates to Local2800.com  Stay tuned to our Twitter Feed as the updates are completed and the website is populated with more current useful information
2016 Benefit Golf Tournament
07/19/16 - Arlington Fire Fighters
September 17, 2016: IAFF Fallen Fire Fighter Memorial
07/19/16 - UPFFA
Chili Cook Off Registration Form
07/19/16 - Denver Firefighters Local 858
29th Annual Chili Cook Off
07/19/16 - Denver Firefighters Local 858
FIREFIGHTER CHILI COOK-OFF Friday, September 30 |11-2 Larimer Square, Denver Famous Colorado green and red chili tasting, refreshing craft beer, and local firefighters. All are welcome to attend. Proceeds benefit the Muscular Dystrophy Association.
WSCFF Wildland/Mobilization Committee
07/19/16 - IAFF Local 2819
Brothers and Sisters,   The delegates at the Washington State Council of FIrefighters approved resolution 16-07, Wildland Fire and Mobilization Committee.  The State Council President will be appointing a committee of seven to work on topics including firefighter mobilization, policy, deployment and funding for local, state, and federal government.
Help bring Arica Home
07/18/16 - Canton Professional Firefighters Association
Endorsement of House Representatives
07/18/16 - Franklin Firefighters Association Local 3758
The Franklin Fire Fighters Association Local 3758 are proud to announce the endorsement of House Representative District 61 Mr. Charles Sargent for reelection. Mr. Sargent has always been fair and equal to the Franklin Firefighters and all Public Safety. Mr.
General Membership Meetings
07/18/16 - International Association of Firefighters
Our next quarterly general membership meetings that were supposed to take place in August will be pushed back to September due to scheduling conflicts. The next meetings will take place on Monday, September 12th and Tuesday, September 13th. Both meetings will start at 1700 sharp at The Cabin on Route 33 in Freehold.
Urgent Safety Message for all Firefighters
07/18/16 - Buffalo Professional Firefighters Assoc.
3rd Annual Kevin Woyjeck Memorial Saltwater Fishing Tournament
07/17/16 - IAFF Local 1014
Coffee Time
07/15/16 - IAFF Local F283
Brothers and Sisters, We are bringing back our monthly "coffee" time. We will be meeting up in the morning at McNamara's Pub in Dupont on July 20th. Feel free to drop in on your way home and have some breakfast and catch up with people you may not get to see very often. It's always a fun time with a lot of laughs and a few bad jokes...a lot of bad jokes.
July 15, 2016: The deadline for assigning a local's proxy to another local union delegate for the IAFF 53rd Convention
07/15/16 - UPFFA
Dear Affiliate Leader: The deadline for assigning a local's proxy to another local union delegate for the IAFF 53rd Convention is August 1, 2016 at 5:00 p.m. EDT. Assign proxies and learn more here. For additional assistance, contact Juliet Mason at jmason@iaff.org or (202) 824-1521. Fraternally, Thomas H.
Denver Burn Foundation Payday Raffle Winner
07/15/16 - Denver Firefighters Local 858
The winner for today's Payday Raffle is the Mary Jane Group at headquarters. Nicole Skoumal, a Career Service supervisor in the Fire Department's Fire Prevention Bureau- marijuana regulation enforcement, is the leader of the group that bought the ticket. Congratulations to Nicole and everyone who pitched in to buy the ticket. Thanks to all of the Career Service employees who bought tickets in this year's raffle. Firefighter volunteers are needed to assist at Denver International Airport on August 15th and 22nd for the arrival and departure of young burn survivors for the Summer Burn Camp program in Estes Park. Denver Fire Fighters have been involved with the Children's Hospital Colorado Burn Camps program for 30 years. This year Denver Fire Fighters Mike Poveda and Joe Brooks will be attending the week-long camp as counselors. Anyone interested in learning more about the program or being a camp counselor in the future should help out at the airport, meet some of the campers and see what it is all about. Contact Mike Flynn E-35-C or Paulette Diaz E-27-A to get involved. Thank you for your on-going support of the Denver Fire Fighters Burn Foundation. The next Payday Raffle drawing will be Friday July 29th!
Headlines Provided By:
Profirefighter.com - IAFF Website Design, IAFF Website Hosting, 100% Union Made in the USA.
GrievTrac.com - Online Grievance Tracking Software, 100% Union Made in the USA.
UnionActive.com - Website Content Management System with Powerful Communication Tools for Union Website's, 100% Union Made in the USA.
IAFFLocals.com - Complete list of IAFF locals and websites plus featured content from IAFF locals around the US and Canada.
IAFFWebsiteDesign.com - IAFF Web Design, Specifically for IAFF Local Website's, 100% Union Made in the USA.